Service Hotline
Singapore Shop:

Chinese / English

Email:

sgeprintsales@gmail.com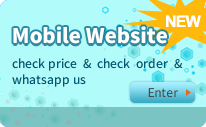 Home page > About us > About e-print
Our company provides these special services:
1.) Online tracking system to help you monitor the status of your order
2.) SMS to your mobile phone to notify pick up times
3.) Individual FTP accounts
4.) 24 hour non-stop printing services


Operation Policies

Externally - Provide our customer with speedy service by making use of information and logistics management.
People are always fighting for nowadays because fast pace changes in technology. Besides unitizing our prices, we recruite a large number of IT talents to develope systems which saves time for customers, for example the "File uploading system", "Online tracking system" which allows our customers to track the printing status online, "SMS system" which sends alert text messages to our customers when the products are ready for pick-up, and "Online payment system" to facilitate easy payment procedures for customers. Our aim is to provide customers with utmost convenience.
We employ a "Specialized bar code system" to accelerate the production process and to ensure accurate handling of your order, in order to ensure you receive your order as early as possible.
Internally – "There is no present without traditions, and there won't be any future without creativity." is our one and only moto.
The one and only aspiration of our company's executive board - Making good use of information and technology, breaking through obsolete traditions, and adding in infinite creativity.Under our major premise "Unceasingly adding in innovative ideas, accepting new technology and intellect, combining old ideas with new knowledge" - we have been actively acquiring knowledge from different professions, regularly visiting different countries and inviting other organizations to cooperate in conducting training programs. We encourage different departments to discuss and observe each other, and to express each staff's own creativity individually as well as in the community. Thus the company's idealistic direction can be achieved, and our business can grow and continue to expand.
Since the start of our company, we have been continuously combining new ideas and elements into the conventional printing industry. We use pioneering techniques to reduce the number of printers and the printing process in order to save time. Not only do we deliver products faster to customers, we maintain a high quality; all by using the least amount of resources.

Aims and Objectives

Walking towards the road of professionalism and popularization
People always tend to think of printing and visual media when they talk about advertising or publicity productions. However these two large categories of publications have always been presenting an impression that they are inaccessible to the general public.
Following the trend of information and technology development, the demands for these have been growing piercingly, especially for products that can be preserved. To breakthrough the customary unattainable image and to coordinate with demands from the market, at the start of our business we have especially introduced Computer to Plate (CTP) and advanced high speed printing equipments, cooperated with self-researched paste up software, and we have successfully increased control over production costs, time and also printing quality.
Lastly, unitizing and popularizing the prices have made the printing industry no longer an unattainable industry.


Influences

We added in a variety of ideas into the customary printing system, which opened up a whole new space for printing industry. Our standardized prices and accelerated printing processes completely coordinate with the market direction of diversity.
On our clients
Our new approach has made the printing industry more transparent and so people would gain a better understanding of the printing industry and learn that it is not as unattainable as they thought it would be. Our reasonable prices, convenient transaction methods and flexibility in time, price, quantity and quality have given customers confidence in our products. These would help customers to make more publication products to increase their competitiveness of their companies.
On the printing industry
The success of our business has provided much encouragement for other fellow companies of the industry, making them realize Hong Kong is still a city full of business opportunities and market potential. In addition, when customers gain a deeper understanding of printing industry, they would increase the demand for these products; this in all aspects presents encouraging results.
On related business and industries
Our influence is effectual especially to the designing and advertising industry. Because that previous printing methods do not have standards for time, costs and quality, a lot of business opportunities were missed. Customers start to gain a better understanding of the prices and time control ever since we standardized the printing costs. Moreover we have been inputting a great amount of resources into quality and time, which includes introducing advanced color tracking system and other product testing systems; What's more we have especially set up software developing team as to increase the quality of our products and achieving 24 hour non-stop operation (including taking orders and picking up products). The main production line is based in Hong Kong and this enhances much business prospects for our company.
Moreover, due to the progression of information and technology, general consumers and businesses are able to create products for their own use, and this causes demand for printing products of smaller scales. Our business mode has created a chain effect in the market and efficiently helps bringing Hong Kong economy to prosperity.
In these 10 years, our innovative business approach has been catering for the fast-changing pace of Hong Kong economy's reform, and makes it possible for us to develop more customer-oriented schemes.


Affirmation and Approval

As the industry of technology and information progresses, our customers' requirements for production time and costs have relatively increased as well. We understand that "Speed is the way to success".
We have been infusing creativity into technology, and introducing traditions into our work. Even though our business is based and developed mainly in Hong Kong, we have managed to reach 78,435th in Alexa Traffic Rank, a worldwide based statistics website (Yahoo being the first place). This shows that our breakthrough and customer-oriented business model has gained international approval.
Our innovative business approach has gained approval from the general public. This is why we respond to the popular demand from different societies and open to them for visits and discussions. These include the Kwun Tong Vocational Training Centre, printing inspection teams from both the mainland and oversea countries. From these we have achieved a broader field of vision and also allowed other companies to observe us as to gain a wider perspective.
We are continuously adding in creative ideas into our business to coordinate with our computer software developing team. Through these we have been successfully increasing control over costs and losses, so we can gain full control of the printing prices and popularize them, as a result our market share has also been rising continuously.
In these 10 years since the start of our business, our staff has increased to 500 and the number of printers to 9. Besides, we have several dozens machines for finishing options. We now have 20 self-owned factories which occupy 60,000 sq. feet, our numerous peripheral equipments and operational items are constantly increasing. It is clearly seen that we have affirmation from customers and demands from the market.
e-banner

introduction: One of Hong Kong's professional digital printing and exhibition installation service companies
design-easy

introduction: The full self-service cards design online platform
photobook1010

introduction: one of the Photobook service companies in Hong Kong