Home page > FAQ > Artwork Specifications > Points to note for Photoshop artwork
Points to note for Photoshop artwork

Please create a new file when drafting and set image size to required drafting size, e.g. for A4 poster the size should be 214x301mm and 350dpi. (Fig.1)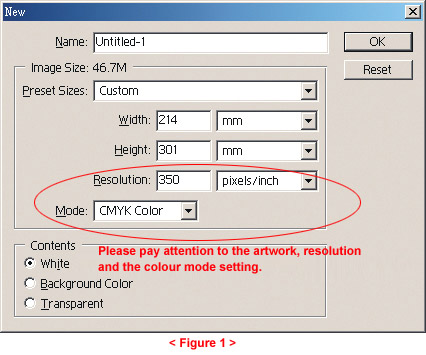 Please set drafts to CMYK. Drafts in RGB format are not accepted.

Image resolutions should be set at 300dpi~350dpi. A low resolution would affect printing quality while a high resolution would result is large files without corresponding increase in printing quality.

Increasing image resolution manually would not work if the original resolution is less than 300dpi.

Please flatten the image when layers are used in drafts and the file is saved as PSD. Alternatively, the files can be saved as TIF or EPS. (Fig. 2)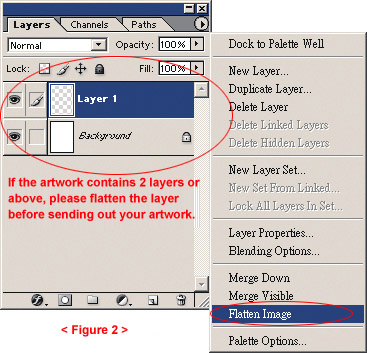 If files are saved as TIF, please save as single file TIF and choose Compress format (LZW) to speed up file transfer. If file is imported into other software applications, please do not check Compress format (LZW) (Fig. 3)

Please do not use Alpha channel in Photoshop

(Fig. 4)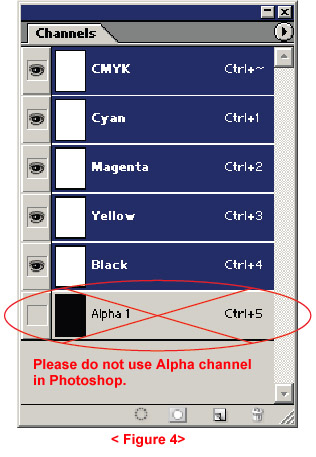 For Photoshop EPS images, paths should be set at 0.2 to optimize the clipping path effect when they are imported into other softwares. (Fig. 5)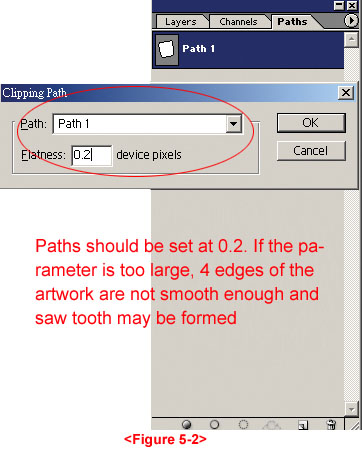 Please use outer borders to define the bleeding section (set border color to K100). Please do not use solid borders to define the size of end product or merge borders into the image layers. (Fig. 6)


For the new version of Photoshop, please set ICC profile or tick convert to ICC profile, otherwise colour aberration would be caused.

(Fig. 7)